Our Massage and Bodywork Therapy Approach
It brings us great joy to bring an eclectic toolkit of massage and bodywork treatments to the massage table that fits your needs and promotes healing, specific to you.
Each session is entirely custom and can be comprised of any of the techniques below. You'll speak with your therapist before they begin to discuss the best approach for your individual needs.
We do so by blending individualized therapeutic massage and bodywork techniques that restore balance by finding and releasing trigger points, stimulating circulation of fluids, and breaking neuromuscular holding patterns that cause tension throughout the body.
 
Every session is totally different, and just what you need.
Massage and Bodywork Treatments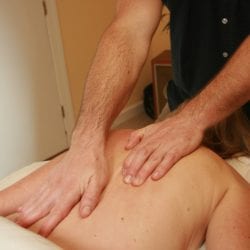 Swedish Massage / Relaxation is a blend of delicate techniques that incorporate long, flowing strokes to promote relaxation, reduce stress and help balance and unify the body, mind, and spirit. A soft modality involving oils and relaxing music, this treatment will sweep your cares away, increase circulation and release tension in your body. Good for the body, mind, and spirit.
Whether it's from a job, finances, or family life, stress takes a toll and causes muscles to tense up, jaws to clench, and backs to ache.
Massage and bodywork acts to calm the nervous system, promote circulation, ease muscle strains and tension that causes pain, and helps to still the racing thoughts that cause muscles to tense up in the first place.
This helps the whole body to progress to a point of homeostasis, or balance.