Here's what some of our massage clients have to say in their own testimonials:
... amazing in every way. polite, positive, very helpful. Very relaxing and helped me alot with my pain. I will be back!!! I will definitely recommend.
Wow... I had a lot of stuff built up in my body from many years of pretty intense stress and some athletic injuries and every day rough and tumble life with an active child. She intuited what I needed and coaxed so much of that toxicity and pain out of me. This is the first time I've been motivated to write a yelp review. I'll definitely be back and I highly recommend her!
Tracie is amazing! She's came to our beach house and gave 5 fabulous back to back massages to us. We've had her by several times now over the years and every time is like heaven. Not only a great massage, but she's got a kind heart and soul and enjoy chatting with her after the massages. She's clearly passionate about how to take care of our bodies. Relaxed and happy in OBX!
Absolutely amazing! Professional. Great first experience, will be making this a yearly tradition. Thank you Guys again!
Cassie is a keeper. Super personality, super talented, super professional. I cant say enough good things about the entire experience.
A massage session with Dave is wonderful and therapeutic. I have had back issues from whiplash and when I finish a session with Dave my back feels good as new. In the past I have had other massages at fancy spas, but Dave is so much better. I no longer go anywhere else- I schedule all my appointments with Dave!
Dave is a professional with an amazing knowledge of the human body. He has worked magic on some of my specific body issues, such as sciatica and chronic neck tension. But Dave's real talent lies in his abilities to go beyond the physical. To me, a massage session with Dave is akin to an energy healing. He is able to intuitively sense where I need healing, and I trust him completely to use the techniques he feels are best for me. I always leave feeling transformed and renewed, on a physical, energetic and spiritual level. I am forever recommending my friends and yoga students to Dave, especially those who are ready for a deep level of energetic healing.
Dave's massages are minor miracles
I have had massages on cruise ships, at ski resorts, spas, and in the Caribbean Islands, but the ones I remember as the best are Dave's. He uses just the right amount of pressure and is attentive to trigger points. He also takes cues from the client concerning conversation. If you want to be transported to a new level of relaxation and bliss, I highly recommend a massage with Dave Henderson. I just wish he had a satellite office in Northern Virginia!
I highly recommend David Henderson to come to your rental home and give fabulous professional massages. We had 25 women at weekend retreats, and for two years now David worked long hours to make sure everyone had wonderfully relaxing massage.
The first time I laid on David Henderson's table I didn't tell him how much pain I was in or where it was. His magic fingers went straight to the problem and started working on relieving my pain. The first time David did the craniosacral release to my nervous system, I thought I was floating in air. David Henderson has helped me live my life better. Without his touch, I would be bed ridden and consumed by pain.
Tracey was wonderful. My husband had a relaxing massage at the Kitty Hawk studio. In 60 mins, he had a a great therapeutic Swedish/ deep tissue massage. The environment was clean and serene. Thanks David for providing such a wonderful service to OBX
Wife and I were able to get a couples massage on the whim and it's the best we have had. Sarah and Jackie were awesome and we left completely relaxed and ready to start our vacation. We live in Virginia but will be making frequent visits back. They could easily be charging much higher prices for the wonderful experience. Call now and get your appointment scheduled!
Dave came and gave two massages on the Thursday of our vacation and out of six women, we had to schedule three more. He was booked (b/c he rocked, apparently though I can not personally vouch) so he called an associate, Brandy, and she came to us on Saturday.
They set up shop on the balcony overlooking the pool and ocean outside, which was incredibly serene and relaxing. It was definitely worth the extra $10 per person to have them come to us! Two of the three of us getting a massage that morning are pregnant and have completely different tastes in massage pressure. She accommodated each of us individually and we were all very pleased with our massages.
We were scheduled for an hour each, but I believe everyone got spoiled with an extra 15 minutes or so. It was an amazing experience. We have already decided we will definitely be calling them again next year when we come back. It was such a nice treat at the end of a fun long week!
They were polite but didn't over-talk and made us all feel comfortable. They were extremely professional, on time and worth every penny! If you are in the Outerbanks area and interested in an extra special experience, for $80, I would highly recommend this at-home spa treat.
Having some spasm problems and made a next day appt to see Tracy. She is simply terrific. I get a lot of massages and was really pleased to find someone who knows how to apply the right pressure and can find the sore spots without being told. Really great massage at a great price. Wish I visited OBX more often just for her massage! Can't recommend her highly enough.
For the past three years our family has been using Integration Massage Therapy's services. I am a massage therapist with 17 years experience and I recommend them highly! All of the therapists that we have used are extremely knowledgeable and very experienced. If you are considering a massage while in the OBX, look no further than Integration Massage, you will not be disappointed.
David has been my body dude for the past three years. As an endurance athlete I have found maintaining regular appointments with David help my body to recover quickly from hard workouts and keeps me healthy during race season. David always takes time before each appointment to discuss with me what issues I may be encountering and adjusts the massage to meet the specific needs of that week. The first time I visited David I told him I wasn't there for incense, soft music, and light relaxing touch but instead wanted my therapy to be real work of the soft tissue. I got exactly what I asked for! I'm sure if you are looking for the relaxing massage experience he will be happy to accommodate that too- especially if you visit him after he works on me because he would probably appreciate the break!
I saw Tracy while on vacation in the Outer Banks. She was amazing! I really wished I had gone back a 2nd or 3rd time while there, but family plans got in the way. I would definitely make sure to make the time next time I'm there.
Had the couples massage. Oh, was it wonderful.
Absolutely one of the best massages I've ever received and I've had a lot! Tracie came out to our rental house in Duck and gave me and my best friend massages, as Dave was unavailable. She was amazing….. a-maz-ing! Highly recommend their services!
When you get a massage with David you know that you have had a real healing massage. The only reason I didn't want to move away from the Outer Banks was that I would miss having a massage with him. Now a few later, I still miss his strong hands and gentle ways, and no other massage therapist that I have tried even comes close.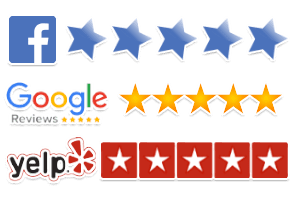 Online Reservations
View availability & make a reservation online.
Gift Certificates Available!
Available in any amount, good for any service.
Request An Appointment
Call 252-256-0137 or fill in this form to request an appointment.